New BBS V1.33 Firmware upgrade
May 10, 2017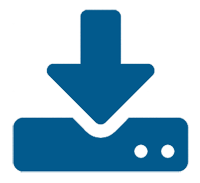 BBS Firmware Version 1.33 is now available in your Restricted area:
www.nanocom-diagnostics.com/restricted
Kernel Firmware 1.10
Main Firmware 2.8
Graphic Controller Firmware 1.6Bn
OBD Firmware 1.04
Global Upgrade Level: 20170509

Changes incorporated in this release:

Vehicle specific:
Disco 4 & RR & RR Sport (2010+) - Valet mode reset, will reset the valet code on the infotainment system if you forgot the password.
Disco 4 & RR & RR Sport (2010+) - Power steering curve programming.
Disco 4 & RR & RR Sport (2010+) - ABS yaw rate calibration.
FR2 2013+ -Steering Angle Calibration.
Defender PUMA- Pump Learn, Engine inputs ECU voltage fix.

Bugs & fixes:
CAN instrument mode over temperature alarm trigger bug fix
Display brightness adjustments refined
Ignition off CAN menu access error message fixed
Power off on exit and power cut off protection for CSV files on can and legacy instruments
Instruments Mode (CAN and legacy) now remembers the last page position
New CAN pin test.
2009 D3 Keylearn bug fix
Added Sub type Fault Code information, where available
CAN Test added for testing CAN network communication to Nanocom
FR2 CCF bug fix (please download this release before you try to do any CCF editing)

Ad-Hoc

We've made several improvements on the Nanocom Update Manager software which is now packaged into a self-extracting archive. This means that now you only need to download the file and run it. This will automatically extract itself to a temporary location and run the Nanocom Update Manager application. All you have to do is connect the Nanocom to the PC/Laptop via USB and once the Manager displays the "Device attached" message you can start the upgrade.
In case that you still wish to perform the upgrade the old way, then you need to extract the archive yourself by right-clicking it and selecting the extract option to the preferred folder.