New BBS V1.34 Firmware upgrade
February 13, 2018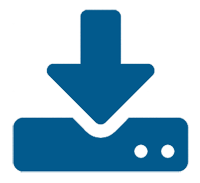 BBS Firmware Version 1.34 is now available in your Restricted area:
www.nanocom-diagnostics.com/restricted
Kernel Firmware 1.10
Main Firmware 2.8
Graphic Controller Firmware 1.6Bn
OBD Firmware 1.04
Global Upgrade Level: 20180212
Changes incorporated in this release:
Vehicle specific:
Disco 2 BCU Ododmeter Sync fix
Defender PUMA Engine Management Fault code reading fix
P38 Gems Instrument Mode capture fix
This firmware update contains memory handling fixes for improved speed and stability.

Ad-Hoc
We've made several improvements on the Nanocom Update Manager software which is now packaged into a self-extracting archive. This means that now you only need to download the file and run it. This will automatically extract itself to a temporary location and run the Nanocom Update Manager application. All you have to do is connect the Nanocom to the PC/Laptop via USB and once the Manager displays the "Device attached" message you can start the upgrade.
In case that you still wish to perform the upgrade the old way, then you need to extract the archive yourself by right-clicking it and selecting the extract option to the preferred folder.